Nissen hut near Wymondham
Scope
To convert a Nissen hut
Our Solution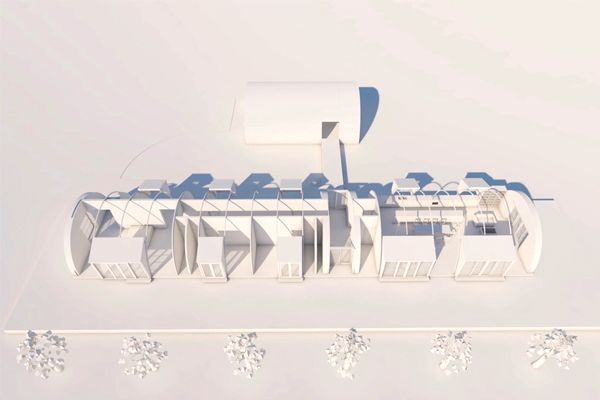 This fascinating project combines Norfolk and American history with modern living and will result in a home which is completely unique. Our clients have a piece of land, with a dilapidated World War Two Nissen hut on it, near Wymondham.
From 1943 to 1945, this intriguing building is thought to have been the cinema within the headquarters of the 2nd Air Division American Air Force. The hut appears to be the only surviving structure from the base and its owners would like to convert it into a stunning three to four-bedroom home.
Designed by American engineer and inventor Major Peter Norman Nissen, these prefabricated buildings were used extensively during the war. Made from half-cylindrical skins of corrugated steel, they were often barracks where airmen and women lived.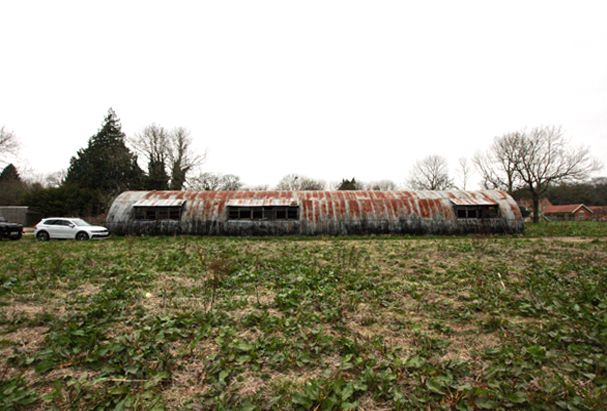 Today, however, the materials within the structures would not meet modern day building standards – and so the challenge for us was to retain as much as possible of the original integrity, shape and style of the hut, while essentially rebuilding it. Our clients also wanted to ensure the interior of their home held on to a sense of the original structure and so we discussed open-plan living and minimal partitioning.
Then we applied for pre-planning advice to ensure the planners had no objections in principle to our ideas.
The local authority has asked for an ecological report as it is a rural site, plus a contamination report because it was once an airfield, but seems to be onboard with our general suggestions.
We have advised our clients to engage a planning consultant, with specialist knowledge, and the next step will then be to apply for full planning consent.
As a design project, there have been challenges due to the shape of the building, but we enjoy nothing more than coming up with exciting solutions. We have used the curved walls to accommodate bathrooms, utility spaces and kitchen cabinets, for example. Dormers work well for additional height and light, and we have kept the central space right down the middle of the building open to give a full view down the length of the structure.
Completion of this project is still some way off but our clients are keen to keep moving forward with it, with the aim of moving into their unusual home as soon as possible.